Our
Services
S&S Midwest Fire Protection is a fire protection company specializing in servicing, inspecting, maintaining, designing, and installing fire protection systems for business owners, general contractors, property managers, construction managers, building maintenance staff, engineering/architectural firms, realtors, & homebuilders in Central Ohio and beyond. Some of our key services are providing our customers with fire protection system service/inspections to maintain facilities per code and Authority Having Jurisdiction requirements. Our new installations side of the business provides customized design solutions and field attention to detail in order to keep projects of any size well within budget and schedule constraints. Our service department strives to better service/maintain existing life-saving fire systems and keep them operating properly as designed.

Sales/Estimating
• All inclusive price quotes with detailed proposals spell out the specifics that are included in our scope of work and what we intend to exclude in our pricing in order to eliminate any grey areas. We offer a quick turnaround on smaller renovations/improvement projects requiring fire sprinkler alterations to existing systems. The quick turnaround for Alteration and Service projects can include same-day project price quotations if necessary. Our team will work closely with you remotely or at your project site to get you the answers you need on any size/type of project at hand.

• Capabilities include Design/Build or Plans/Spec projects during estimating and design phases which allow flexibility to follow owner, insurance, and architectural/engineering specification requirements or the option to leave the specifics of the fire protection design and code compliance up to the professionals at S&S Midwest Fire Protection. We have the capabilities to handle any size/type of project design and installation.

• We can offer Value Engineering options at this stage of project in order to improve cost savings, lead times, and to alleviate project schedule and coordination issues. Please ask for any value engineering options available for your projects at bid time.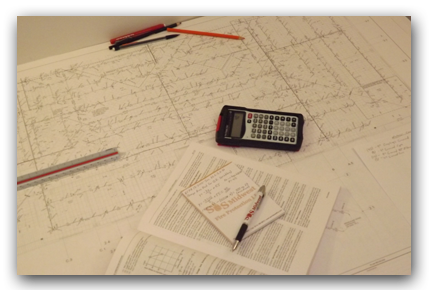 Design/Engineering & Consulting
• Design capabilities include 2D and 3D design solutions using the latest state-of-the-art design software and engineering techniques. We focus our design on exact engineering procedures upfront during the early stages of the project instead of on the back end or the retro concept of letting the field team tackle the project issues and MEP coordination process.

• Our in house design team is fully capable of 3D-Building Information Modeling (BIM) to coordinate our work with the building architecture, structure, and MEP trades work in order to flush project coordination issues out in the early stages. This new-age approach to fire protection design and installation improves the customer's overall experience with the fire protection contractor. With an increased focus on design quality, attention to detail, and MEP coordination upfront, the chance of costly change orders and engineering revisions goes way down or is eliminated completely. Coordination and communication is the key to success in the fire protection trade and the overall construction process so we value the need to include this aspect in each and every project.

• A Project Manager/Designer will be assigned to your project and will lead in coordinating the project design, meetings, schedule, field manpower, deliveries, MEP coordination, close-out documentation, and overall project communication.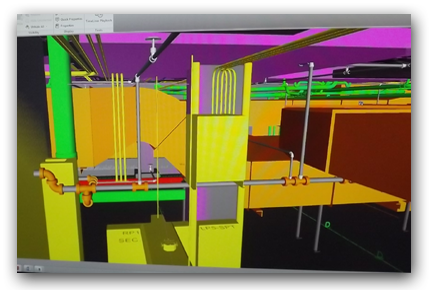 New Installations
• Experienced in Design & Installation of Wet, Dry, Special Hazard, Standpipe, Underground Fire Mains, and Fire Pump Systems for Commercial, Industrial, Institutional, Governmental, and Residential applications.
• All team designers on new installation projects are extensively trained in-house and in the field, as well as through our multiple industry association designer training programs. Each designer is required to meet a minimum NICET-Certified Engineering Technician status commensurate with their work experience.
• All field technicians on our team are required to be licensed in the State of Ohio in all areas of installation in which they are assigned to with a minimum of 5-years installation experience and in-class training before working independently on any fire protection installation project. This is the standard in the fire protection industry and all S&S Midwest Fire Protection field installers will meet or well exceed this work experience level to be assigned to one of our customers' project or site locations.
• Retrofit Fire Protection- Existing building changes that are made can create code compliance issues that require fire sprinkler protection be retrofitted in your building. We can help you get the best solution for your existing building without interrupting the day-to-day operations of your business.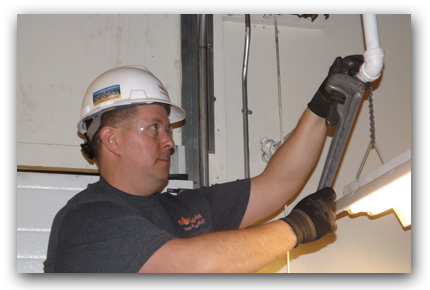 Renovations/Tenant Improvements
• Small Renovations (<20 sprinklers)
• Medium to Large Renovations (20 or more sprinklers)
• Demolition of obsolete systems
• Pipe Replacements (Partial or Total)
• Early/Removal Start work permits
• Same day quotes available upon request on specific renovation projects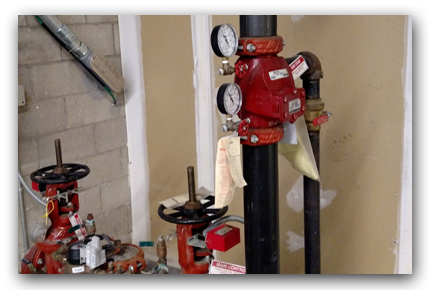 Inspections
• Fire Sprinkler
• Fire Alarm/Life Safety
• Hose/Standpipe
• Kitchen Hood Suppression
• Fire Extinguishers
• Fire Pump Testing
• Backflow Testing
• Fire Hydrant Flushing
• Special Hazard [FM200, CO2, Dry Chemical, Halon,etc.]
• Freeze-Up Prevention Inspection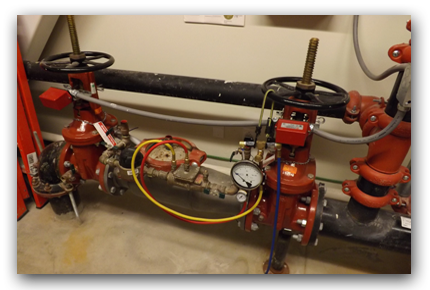 Service and Repair
• 24-HOUR EMERGENCY SERVICE
• Preventative Maintenance Services
• Pipe Replacements
• Sprinkler Head Replacements
• Valve Maintenance & Replacement
• Backflow Device Repair & Replacement
• Fire Pump Troubleshooting/Repair/Replacement
• Freeze-Up Repair
• Fast Response on all Service Calls!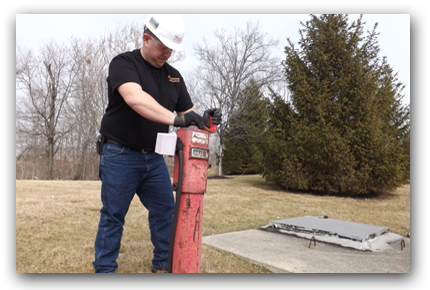 Contact us Today for a Price Quote!